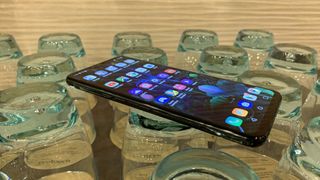 The LG V50 ThinQ release date is like trying to climb to the top of a mountain – you think it's getting close, and then it disappears into the distance. LG has just announced another release date for the phone, so we'll have to see if this really is the top of the mountain or just another illusion.
According to LG, in South Korea the phone will be available from May 10, on several of the country's carriers. It will cost customers 1,199,000 South Korean won (roughly $1,060, £800, AU$1,490), which is a high price, but still cheaper than the Samsung Galaxy S10 5G.
This is what we know about the iPhone 11
What we want to see in the OnePlus 7
These are the best camera phones you can buy
A lot's riding on the LG V50 ThinQ
When LG originally announced the 5G phone there was no release date, but the company then updated us that the LG V50 ThinQ release date would be April 19, and then in a blog post LG postponed the phone's release date indefinitely.
There's a lot riding on the LG V50 ThinQ, as after mixed reviews for the LG G8 ThinQ, the 5G phone really needs to deliver. LG needs to capture the imagination of consumers if it wants to stay a big player in the phones market, and the G8 ThinQ didn't manage to do that.
LG likely delayed the release of the LG V50 ThinQ in order to make sure it was just as good as customers are expecting, and to keep the company competitive in the new 5G market.
When the LG V50 ThinQ does launch worldwide, we'll be sure to be amongst the first to use it, so check back to TechRadar for our expert analysis and thoughts.
["source=techradar"]