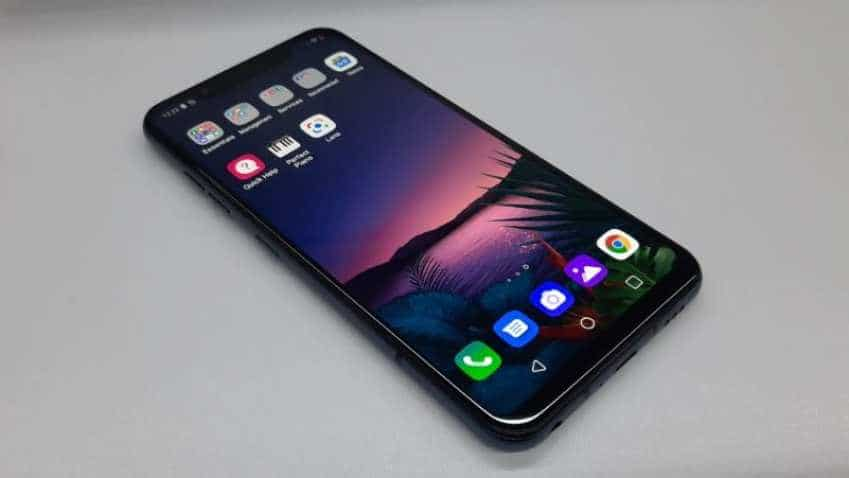 LG G8S ThinQ Smartphone Review: No doubt that the Indian smartphone market has become extremely competitive. There are tons of options in almost every price bracket from different brands. With the potential of being one of the hot-favorite countries for smartphone brands, India enjoys a market full of variety for its customers. However, the Korean electronics company LG is joining the party late.
Announced at MWC 2019 in Barcelona back in February, LG's G8S ThinQ is the latest flagship smartphone from the Korean smartphone maker and, has finally been brought to India. LG G8S ThinQ would have been placed better in the Indian market had it arrived a few months back. But, with the number of devices dropped leading up to Diwali, it will have a tough time competing.
The smartphone sports the latest benchmark processor, a large OLED display, a ToF camera and a 3,550 mAh battery. It does have certain flaws but the company has tried to cover them with smart gestures and a fancy sensor-packed technology.
LG G8S ThinQ display and looks
LG G8S ThinQ has a 6.2-inch full HD+ FullVision display with 2248×1080 pixel resolution and an aspect ratio of 18.7:9. The phone packs an OLED display but lacks in brightness. Even though colors look good on the LG G8s ThinQ, they are not as attractive or vibrant as on few other flagship devices of the same range. You may have pain operating the phone under bright sunlight due to its low brightness and contrast levels. However, it works fine in indoor conditions. The smartphone comes with some additional new features like the 'Screen Colors' section which is a great innovation as it offers several display modes and color temperature settings to help you derive the required color output depending upon the content streamed.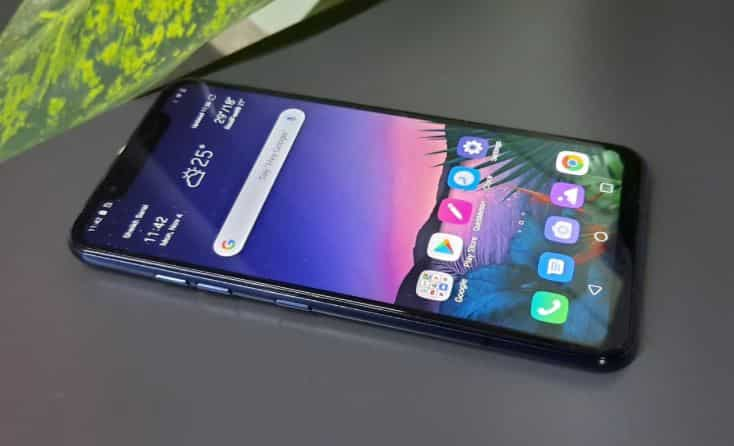 Coming on the design, the LG G8s ThinQ offers an all-glass design, 2.5D Corning Gorilla Glass and a metal built. At the back, it has a three-camera setup and fingerprint sensor. On the front, the phone has an iPhone X-like notch that houses the front camera, the Z-camera and the earpiece, which looks a bit outdated in 2019. The placing of buttons and reach to the fingerprint scanner at the back is perfect, which makes it extremely comfortable for one-hand grip. But the only thing we didn't like, is the huge notch that kind of ruins the looks of the smartphone. Also, the bezels could have been less.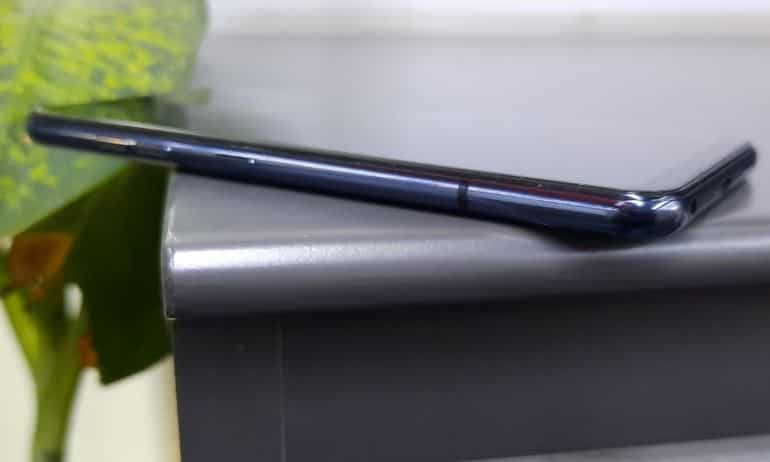 LG claims that the phone passes various built quality and display tests of the International standards and these huge bezels justify the protection levels of the phone. I don't know about the level of protection the smartphone offers, but it makes it look old school for sure. Overall, if you like a shiny looking design with a good grip and decent looks than this mirror black variant can be your choice.
LG G8S ThinQ performance
The G8S ThinQ features a Qualcomm Snapdragon 855 SoC, a staple of 2019 flagships that works flawlessly. There is not a single issue of any slowdowns in daily use. It boxes 6GB of RAM and 128GB of internal storage which ensures smooth and lag-free performance throughout the day. The phone handles insane amount of multitasking without a glitch and you can play the most graphics-intensive games on the LG G8s ThinQ without any problems. The smartphone runs on the Android 9 with a skin of LG UX 8.0 UI which is very colorful and futuristic. The cherry on the cake is its menu setting, which looks extremely organized making your life easier.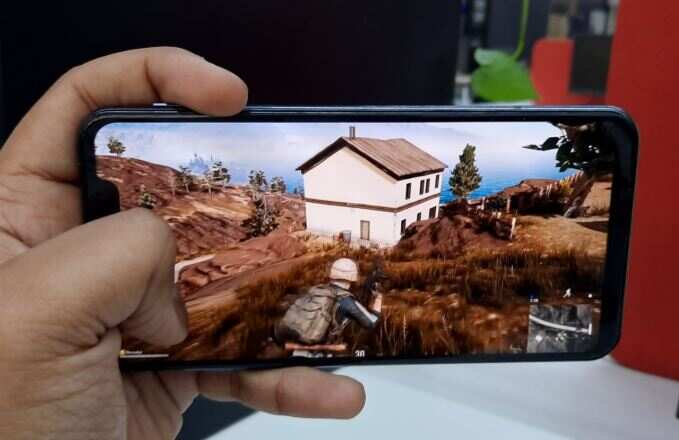 Talking about the battery backup, LG's latest flagship easily survives a day with moderate to heavy usage. However, if you are a very heavy user indulging in hours of gaming or multitasking, then you may need to recharge the battery during the day. But to meet the worst-case scenario, the G8s ThinQ includes a fast-charging adaptor that supports QC 3.0 in the box that charges your smartphone in less than 2-hours. Also, the phone is water and dustproof, which makes it fit for hard usage without any worries of damage.
Now let's talk about the most talked part of the phone or probably the only different thing that makes it class apart in the category. LG G8S offers a bunch of hand gestures which adds fun to your smartphone usage. From unlocking the device, controlling the music volume, opening apps like YouTube to taking photos these smart sensor-based tricks are highly innovative. However, the tech could have been executed better. At times, these gestures feel gimmicky and don't always work as promised by the maker.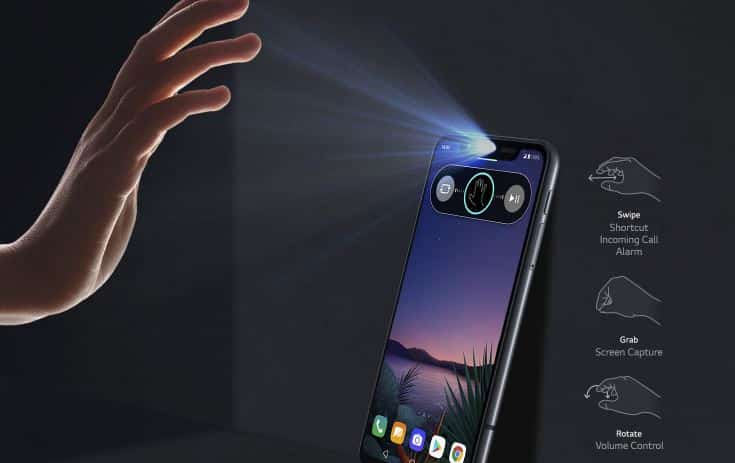 Also, since the feature is relatively new, you will have to spend a lot of time with the device to master them. Once you learn to place your hands in the correct directions, it definitely works better. However, LG has promised that the company is working on an OTA update that will definitely improve the air-gestures functionality and make it even accurate and practical.
The other good part is the audio department, the built-in stereo speakers deliver good sound. The audio produced by LG's device is balanced You can enable DTS:X 3D Surround sound, normalize the volume, select audio presets or customize your own within the feature-rich equalizer that enhances your overall sound experience.
LG G8S ThinQ camera
LG G8S ThinQ equips three rear-facing cameras – a 12 MP main sensor supported by a 13 MP wide-angle sensor and a 12 MP telephoto lens. It supports optical zoom and the camera software allows you to combine shots from all three sensors into one GIF, which is just phenomenal and probably new in the market. However, the front-facing camera is just an average camera that is surprisingly not so good under most of the lighting conditions.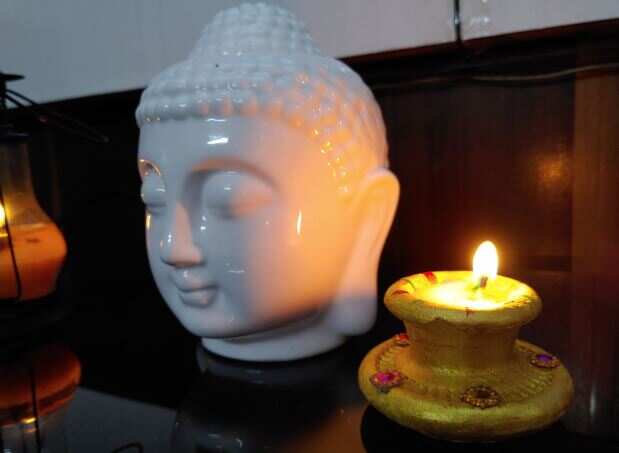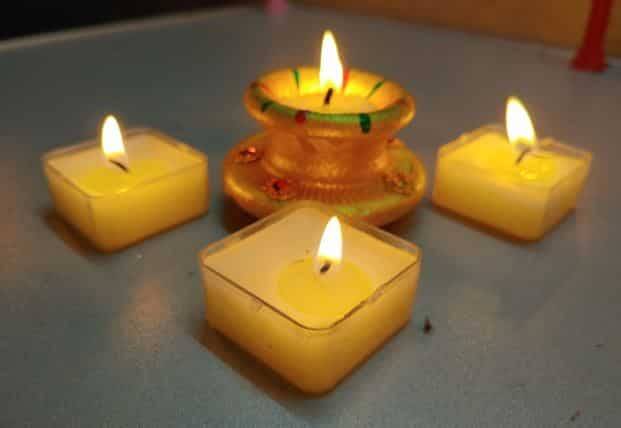 The rear-facing camera system does a great job when taking every kind of photo. From a low light image to bright light situation the camera of LG G8S ThinQ does a great job. Also, the telephoto and wide-angle lenses can also take good pictures offering premium camera quality for users.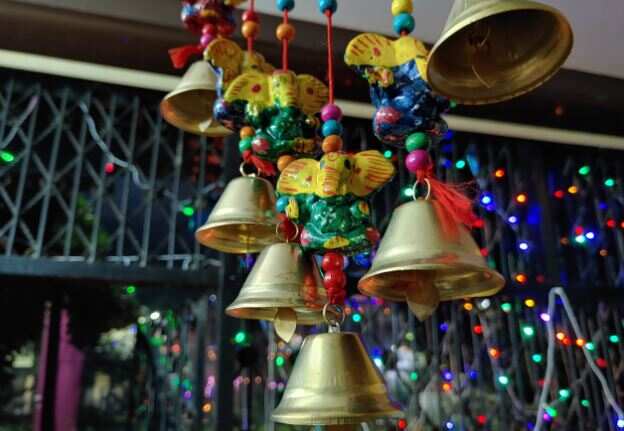 The USP of the camera is the ToF technology it houses. ToF camera uses infrared tech to create a 3D model of a scene and capture more depth-of-field information, unlike a conventional camera sensor, helping you create more accurate bokeh effects. Adding to the good camera experience, the G8S ThinQ can also record 4K videos at 60 FPS with top quality videos that look no lesser than any expensive smartphone out there.
How to use ToF camera for air hand gestures
The smartphones use its ToF camera to perform air-motion gestures which are highly intuitive and innovative but can be tricky to get right at first try. You need to hold your hand a little away from the camera, while a small illuminated bar appearing once the ToF camera detects your hand gesture. You can use this tech to switch tracks, change the volume and take photos. The same technology is used by Apple to offer face unlock ID and Tesla's AI-based cars that makes your vehicle smart.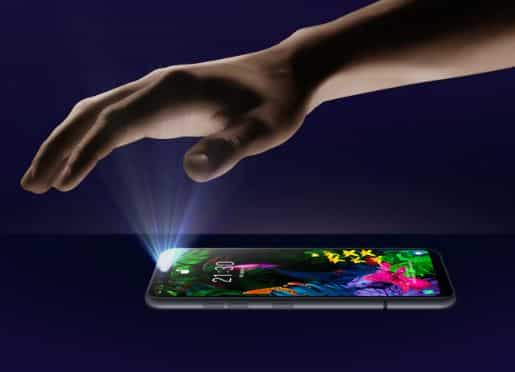 With the help of this tech, you can even use the pattern of your veins in your hand to unlock your device, but this does not work 6 out of 10 times, unlike the fingerprint scanner which hits 10 out of 10. No doubt that technology is highly innovative, interactive and new in the market but we may need to wait a little to get a software update by the company that can possibly improve its performance.
LG G8S ThinQ Verdict
The LG G8S is priced at Rs 35,990 on Amazon for its Mirror Black, 6GB RAM, 128GB Storage variant (Only variant). It is a complete package in the sub-Rs 40k price bracket that packs decent design, OLED display, brilliant audio, secure face-unlock, innovative hand air gestures, a great camera with top of the line performing abilities. If you can compromise a bit on its looks and front-facing camera quality and of-course wait for the update to improve this ToF camera sensor-based tech, then you can definitely consider it.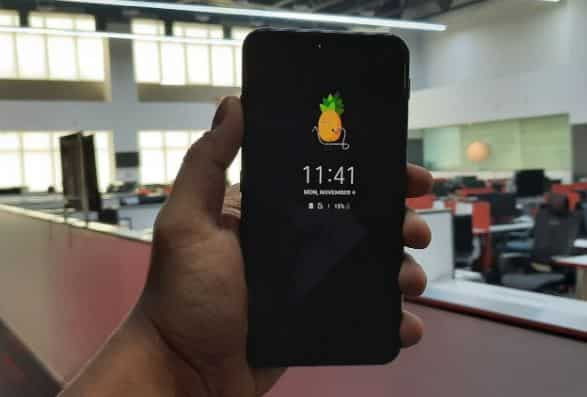 Also, the prices have already started dropping just a few weeks after launch, making the G8S ThinQ a good value for money choice.
["source=zeebiz"]